Edmonton Dentistry
Dr. Saadia Afzal
General Dentist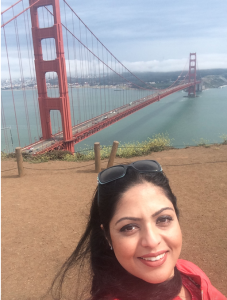 Dr. Saadia Afzal is a proud Edmontonian. She received bachelors of dentistry originally from De' Montmorency College Of Dentistry Lahore, Pakistan and built on to the profession by training from Schulich School of Dentistry, University of Western Ontario with D.D.S. After completing school, she moved back to Edmonton and continues to serve Edmontonians since 2013. For Dr. Afzal, patient care is foremost and she believes in providing the finest dental care. You will hear her say these words all the time "Dentistry is my passion not just a profession". This is her drive for continued training in professional advancements. She brings with her a skillset of performing implants and orthodontics (early prevention, braces and Invisalign®), to Art & Science Dental.In her time away from work, she can be found gardening in the summers, skating in winters and gym all year long. Dr. Afzal enjoys most of her time outside of work with family and friends.
Dr. Colette Boileau
General Dentist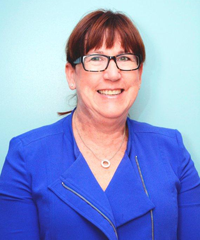 Colette Boileau was born and raised in Edmonton; she lives in the community close to her practice with her husband and young daughter. She has always had a keen interest in both the sciences and fine arts. Dentistry stood out as a profession which would allow her to incorporate both of these passions. Dr. Boileau graduated from the University of Alberta in 1984 receiving her Doctor of Dental Surgery. She had received a BSc in psychology from the Faculte St. Jean, the francophone branch of the U of A. Since that time she has enjoyed working in family practices in both Calgary (briefly) and Edmonton and has practiced at her current location for over 20 years. Her fluency in French has attracted many members of the Francophone community.
Dr. Boileau is a constant student. She enjoys keeping up to date with the ever changing world of new dental materials and technologies. To better serve her patients she has, and continues to attend numerous continuing education courses in orthodontics, TMJ dysfunction and aesthetic dentistry. She has been pursuing her passion for study and understanding how the muscles of the head & neck control jaw movements and affect not only our dental health but also our overall health and well being. Neuromuscular techniques accentuate the importance of muscles balance in the head, neck, and skeletal system. Learning new techniques and using new equipment keeps her interest level in dentistry high, building patient relationships keeps her loving her work.
Read more about Dr. Boileau (page 30)
http://womanition.com/index.php?option=com_flippingbook&view=book&id=2&page=1&Itemid=28
Dr. Barbara Kuzyk
General Dentist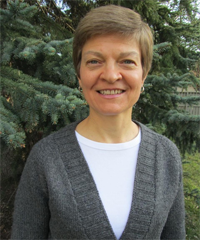 Art & Science Dental welcomes Dr Barbara Kuzyk, we are very excited to have her as part of our family.
Dr. Kuzyk grew up in Edmonton and attended the University of Alberta where she received her D.D.S. degree in 1982. She has been in general family practice for the past thirty-five years in St. Albert. In 2017 she joined Art and Science Dental. Her goal is to provide gentle dental care in a relaxed and comfortable environment. Dr. Kuzyk attends seminars and conferences to stay current with the changing world of dentistry.
Outside of dental practice she enjoys swimming, hiking, cycling, knitting, sewing and spending time with family and friends.
Dr. Colette Boileau photo by Courtney Hansen of Just Shoot Me Photos